How to Make Money on TikTok: The Ultimate Guide for Success
The sheer scale and variety of TikTok's active user base presents an untapped goldmine of opportunities. This unique platform is not just about viral dances and lip-syncing; it has morphed into a powerhouse for content creators and businesses alike. Are you eager to find out how to make money on TikTok? Buckle up for this comprehensive guide.
Introduction: The TikTok Phenomenon
I remember when I first heard about TikTok, thinking it was just another fleeting social media trend. But boy, was I wrong. This seemingly simple platform has evolved into a social media titan, boasting over 1 billion active users worldwide. Dominated by Gen Z and Millennials, TikTok's user base and engagement rates have skyrocketed, with an average user spending almost an hour per day on the app. But it's not just the dance challenges and the lip-syncing that's got everyone hooked. TikTok has unfolded into a goldmine of opportunities for monetization, from brand partnerships to influencer marketing and beyond.
Understanding TikTok's Unique Appeal
We cannot talk about making money on TikTok without first understanding why this app has captured the attention and screen time of so many. TikTok's algorithm is designed to keep you engaged, presenting an endless feed of bite-sized content that's highly personalized to your interests. It's like a buffet that never ends, where there's something for everyone.
Ways to Monetize on TikTok
Making money on TikTok isn't a one-size-fits-all approach. Here's a breakdown of the primary ways you can earn income on the platform:
1. Brand Partnerships
This is probably the first thing you think of when considering how to make money on TikTok. Companies are more than willing to shell out big bucks for content creators with significant followings to promote their products or services.
2. The TikTok Creator Fund
Started in 2020, TikTok's Creator Fund is set aside to pay creators directly for their content. It's like getting a paycheck directly from TikTok!
3. Live Donations
Did you know that fans can give virtual "gifts" to their favorite creators during live streams? These gifts translate into actual cash.
4. TikTok Ads Platform
Similar to other social media platforms, TikTok has an ads platform where businesses can pay to have their advertisements appear in between users' video content.
Conclusion: Harnessing the Power of TikTok
The opportunities for making money on TikTok are truly boundless, and it's clear that this platform is here to stay. So, whether you're a content creator looking to monetize your following or a business aiming to tap into a new market, TikTok offers a compelling platform for achieving your goals. Remember, the most important thing is to stay authentic and create content that resonates with your audience. Now go forth and TikTok your way to success!
1. Can I really make money on TikTok?
Yes, absolutely! Content creators and businesses alike are leveraging TikTok to monetize their presence. From brand partnerships to the TikTok Creator Fund, there are multiple avenues for income generation on this platform.
2. How can I get started with making money on TikTok?
To start making money on TikTok, you first need to build a strong, engaged following. This involves understanding your audience and delivering content that resonates with them. You can then explore brand partnerships, TikTok's Creator Fund, or even live donations from fans.
3. How much money can I make on TikTok?
The amount of money you can make on TikTok greatly varies depending on your audience size, engagement rates, and the monetization methods you use. Top TikTok creators are known to make thousands, even millions, of dollars.
4. How can I increase my chances of earning money on TikTok?
To increase your chances of earning money on TikTok, it's important to consistently create high-quality content that appeals to your audience. Engaging with your audience, understanding TikTok's algorithm, and staying up-to-date with trends can also improve your visibility and increase your earning potential.
5. Are there any costs involved in earning money on TikTok?
There are no upfront costs involved in earning money on TikTok. However, like any social media platform, it requires a significant investment of time and effort to build an audience and create content. In some cases, you might choose to invest in equipment to improve your video quality, or advertising to reach a larger audience.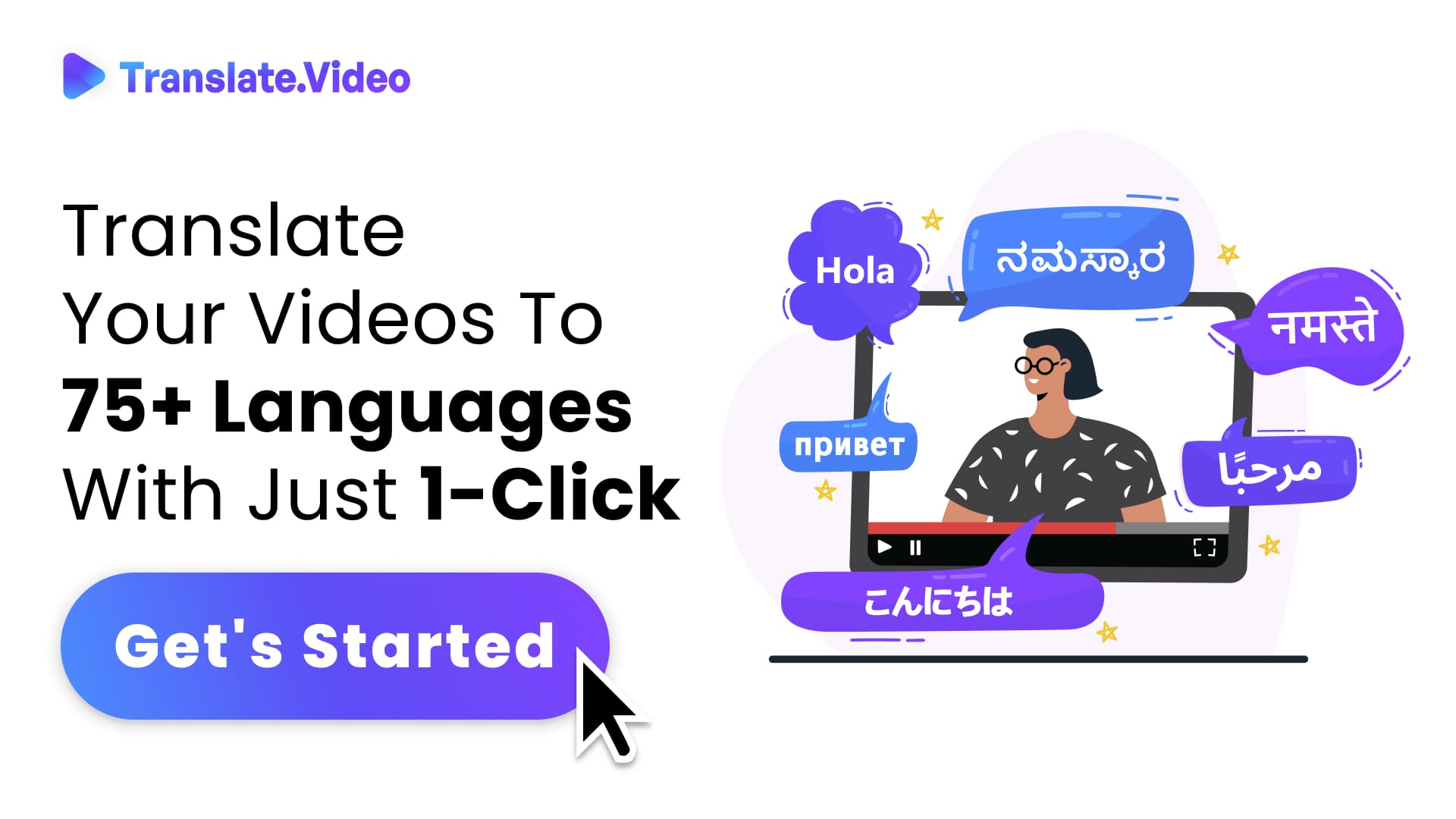 What are you waiting for?
Your Dubbing, Subtitles, Captions in one place
Signup free!