10 Major TikTok Stats About Making Sales on the Platform
In the ever-evolving realm of social media, TikTok has carved a niche for itself, striking a chord with younger audiences worldwide. The platform's unique format and creative opportunities have sparked a marketing revolution, helping businesses drive sales and bolster their brand awareness. Here's a look at ten vital statistics underscoring TikTok's commercial potential.
1. User Base: 1 Billion Active Users
TikTok's rapidly growing user base is a goldmine for businesses. As of 2022, the platform has over 1 billion active users, providing a vast audience pool for businesses to tap into.
2. Popularity Among Young Audiences
The platform is a hit among younger audiences, with 60% of TikTok's active users being between 16-24 years old. This demographic is notoriously difficult to reach, and TikTok provides a golden opportunity to connect with them.
3. Average User Time Spent
Users spend an average of 52 minutes per day on TikTok. That's almost an hour each day where users can potentially engage with your brand and content.
4. High Engagement Rates
TikTok outperforms other social media platforms in terms of user engagement rates. On average, TikTok posts see an engagement rate of 15%, compared to Instagram (1.22%) and Twitter (0.33%).
5. In-App Shopping Feature
TikTok has launched its in-app shopping feature, partnering with Shopify. This integration makes it easier for businesses to drive sales directly from their TikTok content.
6. Effective for Brand Exposure
According to Influencer Marketing Hub, 89% of TikTok users report finding new content while using the app, and 83% have been influenced to make a purchase after seeing product videos.
7. User-Generated Content Drives Purchases
User-generated content on TikTok is an effective strategy for driving sales. A recent survey showed that 44% of TikTok users have purchased a product or service after seeing a user-generated video.
8. High Conversion Rates for Branded Hashtag Challenges
Branded hashtag challenges on TikTok have high conversion rates, making them an effective strategy for boosting sales. For instance, the #GUESSJeans challenge resulted in a conversion rate of 14%.
9. Boost in eCommerce Sales
TikTok has helped businesses see a significant boost in eCommerce sales. According to the platform, businesses using TikTok for advertising saw a 300% increase in eCommerce sales.
10. Adoption by Major Brands
Major brands like Nike, Fenty Beauty, and Gucci are already leveraging TikTok's popularity to drive sales, demonstrating the platform's potential for businesses of all sizes.
TikTok is an exciting new frontier for businesses seeking to boost their sales. By understanding and leveraging the platform's unique dynamics, businesses can unlock a treasure trove of opportunities to connect with audiences and drive significant commercial results.
Conclusion: Unleashing TikTok's Potential
The social media landscape has seen a seismic shift with the rise of TikTok. Its one billion active users, high engagement rates, and impressive statistics, offer a fertile ground for businesses looking to broaden their horizons and boost their sales. By understanding these trends and aligning their marketing strategies accordingly, businesses can successfully navigate this platform, connecting with a wider, younger audience like never before.
In a nutshell, if you're looking to tap into a young, engaged, and rapidly growing audience, TikTok is a platform you can't afford to overlook. So, when are you kickstarting your TikTok journey to boost sales and take your business to new heights?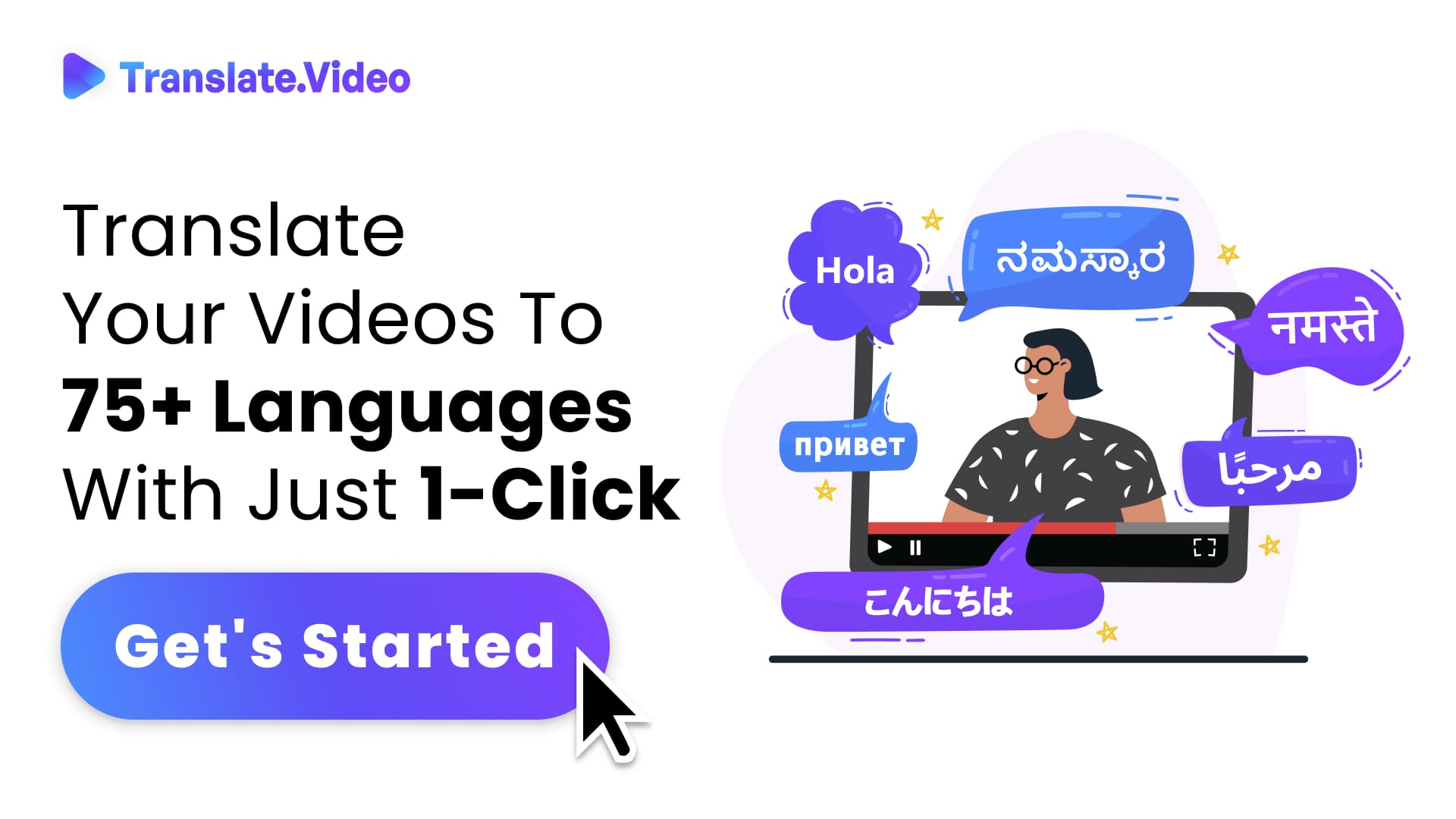 What are you waiting for?
Your Dubbing, Subtitles, Captions in one place
Signup free!