Unveiling the Top 15 Free Social Media Management Tools: A Comprehensive Guide
"Unveiling the Top 15 Free Social Media Management Tools: A Comprehensive Guide"
We live in an era where social media is as essential as a morning cup of coffee. It has turned into a vital part of our lives, bridging the gap between brands and their consumers. The world of social media can seem vast, and with each platform requiring a unique approach, it can feel like navigating a labyrinth. This is where social media management tools step in, making the complex simple.
Remember those times when you had to individually log in to each social media platform and post your content? Yes, I am talking about the dark ages! Fast-forward to today, these tools have made it as easy as pie. Now, you can automate the tedious tasks, schedule posts ahead of time, analyze the performance of your content, and even manage multiple social media platforms all from one place. It's like having your personal social media assistant.
II. What are Social Media Management Tools?
"Social Media Management Tools" might sound like a mouthful, but their purpose is straightforward. These are software equipped to streamline the management of social media platforms. They're like your Swiss Army Knife in the digital world, armed with features to schedule posts, manage content, measure analytics, and engage with your audience, all under one roof. In simpler terms, they're your one-stop-shop for everything social media.
III. Why You Should Use Social Media Management Tools
I get it, you might wonder, "Why should I bother with another tool?" But, let me tell you, my friend, it's about working smarter, not harder. With the right tool, you can automate tasks, freeing up precious time. Remember, consistency is key in the social media world, and these tools ensure you maintain that. Plus, with analytics, you can finally uncover what works and what needs a bit more seasoning. So, it's like having the road map to your successful social media strategy.
IV. The Best Free Social Media Management Tools
Now, let's get down to business. I have rounded up the 15 best free social media management tools that will be your knight in shining armor in your social media journey.
1. Hootsuite
Do you remember when "hoot" was just the sound that an owl made? Well, Hootsuite has added a new meaning to it. It is a widely recognized tool that allows you to manage and schedule posts across different platforms. The free version isn't too shabby either, offering scheduling for up to three social profiles and basic analytics.
2. Buffer
Buffer is your friendly neighborhood tool that provides a simple interface for scheduling posts and tracking performance. You can manage up to three social accounts with its free version. This tool is a boon for small businesses or startups that are just dipping their toes into the social media waters.
3. Zoho Social
With Zoho Social, you get a tool that not only schedules your posts but also monitors and analyzes your performance. It's like having your personal social media detective. The free version is surprisingly robust, perfect for solopreneurs or small teams starting their social media journey.
4. SocialPilot
Meet SocialPilot, your co-pilot in your social media journey. It offers scheduling, managing, and analyzing features that are easy to use. The free version allows management of up to three profiles, which can be a lifesaver when managing a growing online presence.
5. TweetDeck
Imagine having a tool custom-made for Twitter! That's TweetDeck for you. This free tool allows you to monitor and schedule tweets, which is as cool as having your very own Twitter secretary.
6. Canva
While not a typical social media management tool, Canva is the designer you always wished you had. It offers a wealth of free design templates that will make your posts look like they were made by a professional.
7. Later
Is there anything better than a tool that lets you visually plan your posts? Meet Later. It allows you to schedule and manage your Instagram, Facebook, Twitter, and Pinterest posts. The free plan is pretty generous, allowing you to schedule a certain number of posts per month across these platforms.
8. Sprout Social
Sprout Social lets you test the waters with their free trial. It offers analytics, engagement, and publishing tools that are comprehensive and powerful. This is like test-driving a luxury car before buying it.
9. Sendible
Sendible is like the Swiss army knife of social media management. It lets you schedule posts, engage with your audience, and measure performance across various platforms. Though they offer a free trial, it's definitely worth a try.
10. Agorapulse
Agorapulse allows you to try out their all-in-one platform with a free trial. It has features for publishing, engagement, listening, and reporting. It's like taking a trip to the social media spa.
11. SocialOomph
SocialOomph boosts your productivity with features like scheduling and monitoring. The free version is limited to Twitter, making it a useful tool for those wanting to enhance their efficiency on this platform.
12. Crowdfire
Crowdfire simplifies your social media management. The free version offers basic analytics and allows management of a few social media accounts. It's as handy as having a personal organizer for your social media.
13. MavSocial
MavSocial is a user-friendly tool that lets you schedule posts and manage up to two social media profiles on the free version. It's like the friendly neighborhood social media helper you always wished for.
14. Friends+Me
Friends+Me is primarily a scheduling tool, your genie for when and where your content gets posted. The free plan allows scheduling for up to two queues. It's like having a social media time machine.
15. Followerwonk
Last but not least, Followerwonk dives deep into Twitter analytics. The free version offers plenty of features to understand your followers better. It's like having a magnifying glass for your Twitter followers.
V. Conclusion
So there you have it, the 15 best free social media management tools! Remember, in this digital age, using the right tool can make all the difference. It's like choosing between using a spoon or a shovel to dig a hole. Of course, the shovel will be faster and more efficient. These tools are your shovels in the social media world.
Remember, these tools aren't just about scheduling and analytics. They're also about understanding your audience, their needs, and how you can provide for them. They're about improving your online presence, keeping consistent, and making informed decisions based on data. So, are you ready to embrace the revolution of social media management tools? Because I'm telling you, once you start using them, there's no looking back.
FAQs
1. What is a Social Media Management Tool?
A social media management tool is a type of software that allows you to plan, schedule, manage, and analyze your social media posts across multiple platforms. These tools are designed to streamline your social media management process and make it more efficient.
2. Why should I use a Social Media Management Tool?
A social media management tool can save you time and effort by automating tasks such as post scheduling and performance tracking. They also provide valuable insights into your audience's behavior and engagement with your posts, which can help you improve your social media strategy.
3. Are there free Social Media Management Tools available?
Yes, there are many free social media management tools available such as Hootsuite, Buffer, and Zoho Social. These tools often have free plans that offer limited features or allow a certain number of social profiles to be managed.
4. How do I choose the right Social Media Management Tool?
When choosing a social media management tool, you should consider your specific needs and goals. Look for features such as post scheduling, analytics, content management, and multi-platform support. It's also a good idea to try out a few different tools to see which one works best for you.
5. Can I manage multiple social media platforms with these tools?
Yes, most social media management tools allow you to manage multiple social media platforms from a single dashboard. This makes it easier to maintain a consistent presence across all your social media channels.
6. Do these tools offer analytics?
Yes, many of these tools offer analytics to help you measure the performance of your social media posts. This can provide valuable insights into what types of content your audience engages with most, the best times to post, and other important metrics.
7. What's the benefit of scheduling posts with a social media management tool?
Scheduling posts allows you to maintain a consistent posting schedule, which is key to building a strong social media presence. It also saves you time and effort, as you can schedule multiple posts at once instead of having to post manually each time.
8. Can I use these tools even if I'm not a social media expert?
Absolutely! Social media management tools are designed to be user-friendly and intuitive, making them accessible to beginners and experts alike. Most of them offer tutorials and support to help you get started.
9. Can I use these tools to engage with my audience?
Yes, many social media management tools offer engagement features such as responding to comments and messages, allowing you to interact with your audience more efficiently.
10. Are these tools only for businesses?
While many businesses use social media management tools to streamline their social media strategies, these tools can be used by anyone who manages multiple social media accounts, including influencers, bloggers, and individuals looking to boost their online presence.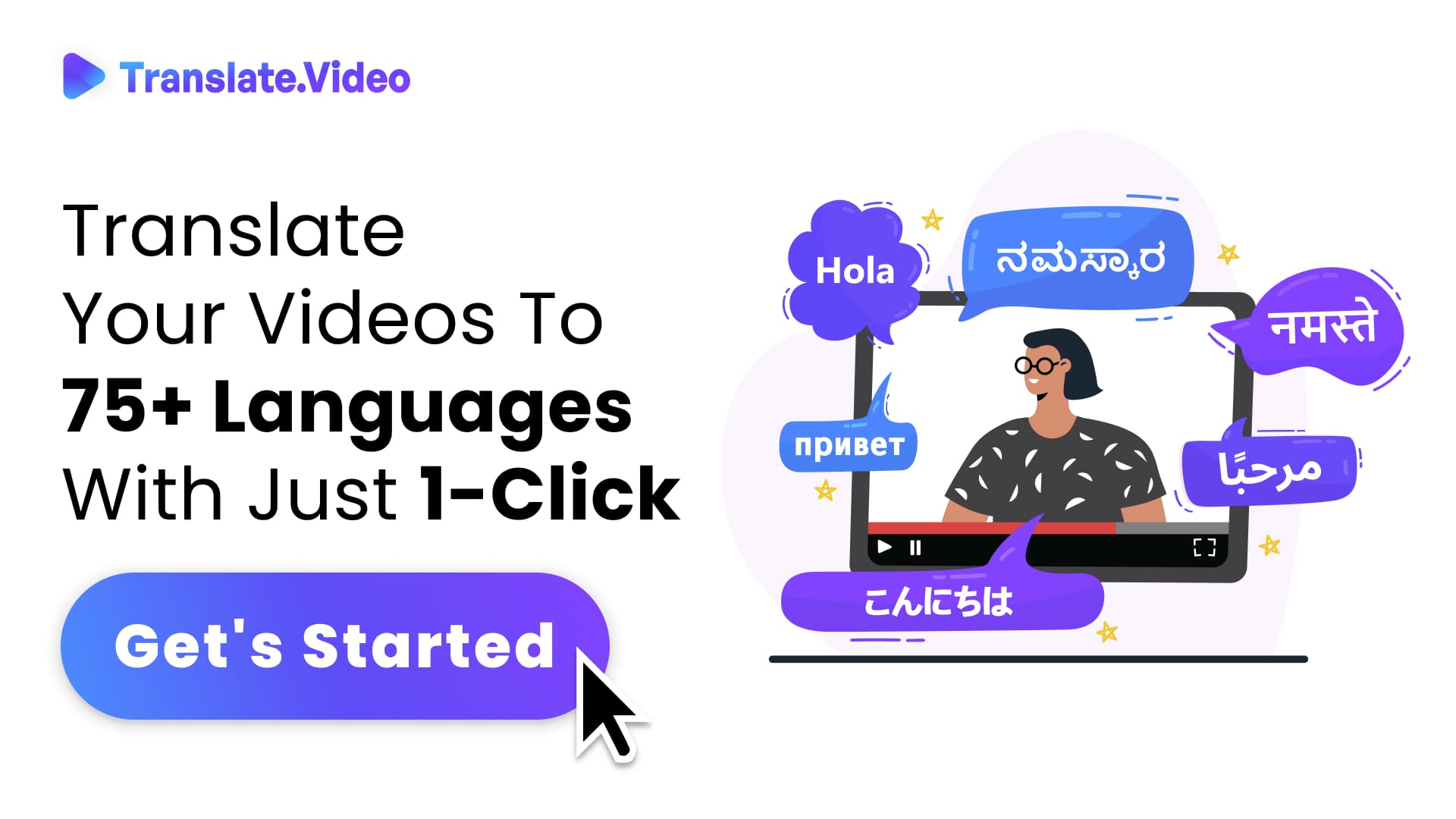 What are you waiting for?
Your Dubbing, Subtitles, Captions in one place
Signup free!