Creating Compelling Content with Facebook's Storytelling Tools
Just like me, you probably turn to Facebook to catch up with friends, join interest groups, or even to promote a business or cause. But did you know that Facebook is also a potent platform for storytelling? That's right! With its range of creative features, Facebook empowers us to weave engaging narratives that captivate our audience. Let's explore how we can utilize these tools to craft compelling content.
Facebook's ascent in the digital world is in large part due to its innovative nature. The platform consistently rolls out new features that amplify the art of storytelling. This enables us to connect with our audience on a deeper level, transforming followers into communities. Today, we will delve into these storytelling tools, exploring how they can be wielded to create rich and engaging narratives.
Creating Compelling Content with Facebook's Storytelling Tools
Facebook Stories
Taking a leaf out of Snapchat's book, Facebook introduced "Stories", allowing users to share snippets of their day that disappear after 24 hours. This feature is not only perfect for sharing candid moments but also offers several creative tools. You can add text, draw, apply filters, and even insert music to add a touch of drama to your narratives.
Facebook Live
Facebook Live provides a platform to broadcast events, Q&A sessions, or simply share a slice of life in real-time. This allows you to engage with your audience on a personal level, creating a feeling of direct connection and authenticity that's a crucial part of compelling storytelling.
360-Degree Photos and Videos
For those moments where a simple picture doesn't quite cut it, Facebook offers the option to upload 360-degree photos and videos. This immersive view gives your audience a 'being there' experience, making them an active participant in your story rather than just a passive observer.
Instant Articles
Aimed at publishers, Instant Articles allows you to create fast, interactive articles on Facebook. With capabilities like auto-play videos, embedded audio captions, and interactive maps, you can create a rich, multimedia narrative that draws readers in and keeps them engaged.
Polls
Polls provide a way to interact directly with your audience, letting them have a say in your narrative. Whether you're soliciting opinions, conducting market research, or just sparking a discussion, polls engage your audience and make them feel valued.
Conclusion
Facebook has indeed come a long way from being a mere social networking site. Today, it's a comprehensive storytelling platform teeming with creative tools to enhance our narratives. Whether it's a personal anecdote, a brand story, or an informative article, Facebook's storytelling tools enable us to create compelling content that resonates with our audience.
FAQs
1. What are Facebook Stories and how can I use them for storytelling?
Facebook Stories are short, temporary posts that disappear after 24 hours. They appear at the top of the Facebook app and can include photos, short video clips, and text. You can use various creative tools such as filters, stickers, and text overlays to make your Stories more engaging. To create a Story, tap on "Your Story" at the top of your Facebook feed, then capture or upload a photo or video, customize it, and post it.
2. How can I use Facebook Live for storytelling?
Facebook Live allows you to stream real-time videos to your followers. You can use this feature to share events as they happen, conduct Q&As, or just share a slice of your life. To start a live video, tap on "Live" under the "Create Post" section. Remember, engaging with your audience by responding to comments and asking for feedback during the live session can make your storytelling more interactive and compelling.
3. What are 360-degree photos and videos on Facebook?
360-degree photos and videos are immersive forms of media that allow viewers to look in all directions from a single viewpoint. On Facebook, you can use this feature to give your audience a virtual tour of a place or event. To create a 360-degree photo, you'll need a special camera or a smartphone app that can capture 360-degree images. You can then upload it to Facebook just like any other photo.
4. What are Instant Articles on Facebook?
Instant Articles is a Facebook feature designed for publishers to create fast, interactive articles on the platform. It allows for the integration of multimedia elements like auto-play videos, embedded audio captions, and interactive maps, creating a rich, immersive reading experience for users. To use Instant Articles, you'll need to sign up as a publisher and follow Facebook's guidelines.
5. How can I use polls for storytelling on Facebook?
Polls on Facebook allow you to pose questions to your audience and collect their responses. They can be used as a storytelling tool by soliciting opinions, generating discussions, or involving your audience in decision-making processes. You can create a poll by clicking on the "Poll" option when creating a post. It's a great way to make your storytelling interactive and engage with your audience.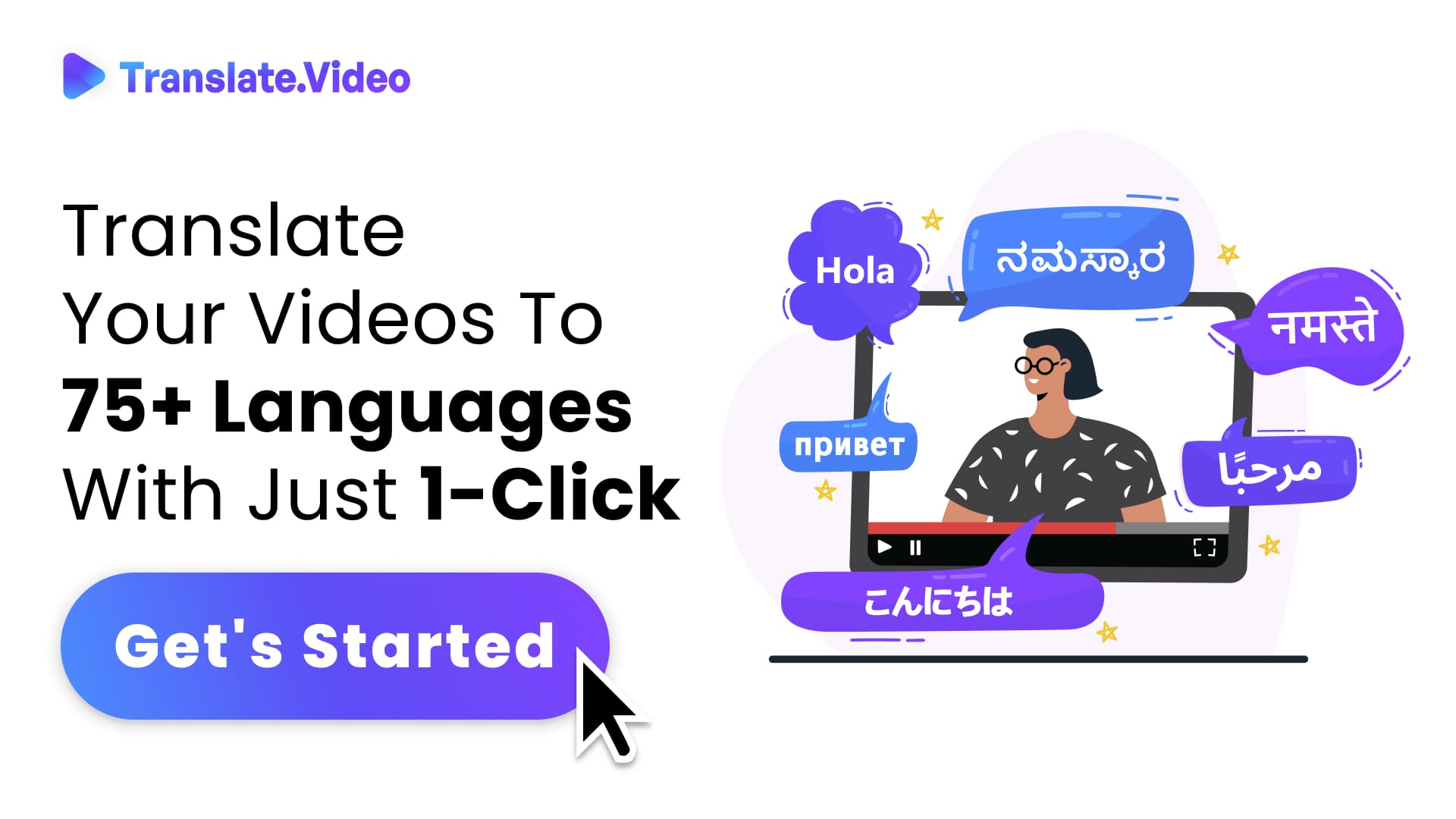 What are you waiting for?
Your Dubbing, Subtitles, Captions in one place
Signup free!