Breaking Boundaries with Group Calls An Inside Look at Facebook's Messenger Rooms
Facebook Launches Messenger Rooms for Community-Driven Group Calls
The digital world, it's a funny place, isn't it? One moment you're sharing photos of your pet dog, the next you're on a video call with a community of dog lovers from across the globe. This ability to connect has taken on a new significance in recent times when physical distances have felt larger than ever. And who's been at the forefront of bridging these gaps? You guessed it - Facebook.
Facebook, the global social networking giant, has always been about bringing people closer. Over the years, they've rolled out countless features designed to keep us connected. But the latest addition to their lineup, Messenger Rooms, really caught my attention. It feels like Facebook is setting the stage for something big in community-driven group calls. And, I have a hunch you might find it as intriguing as I did.
Facebook Messenger Rooms: The New Kid on the Block
In the realm of video conferencing, several platforms have been jostling for the top spot. Zoom, Skype, Google Meet - they all have their strengths. But, when Facebook announced the launch of Messenger Rooms, I couldn't help but sit up and take notice.
Messenger Rooms is Facebook's answer to the booming demand for video conferencing tools. It's an upgrade to their existing video call feature, but with a twist. With Messenger Rooms, you can now create public or private 'rooms' for video calls, right from your Facebook account or the Messenger app.
Why Messenger Rooms?
The first question that came to my mind was, "Why Messenger Rooms? What makes it different from the other video conferencing tools?"
Well, here's what sets Messenger Rooms apart:
Integration with Facebook Services: Messenger Rooms integrates seamlessly with other Facebook services. That means you can create a video chat room from your News Feed, Groups, and Events.

Community Focused: Messenger Rooms is designed to foster community interaction. You can invite anyone to join, even if they don't have a Facebook account. Now, isn't that a breath of fresh air?

User-friendly Interface: If you're already familiar with Facebook or Messenger, navigating Messenger Rooms will be a breeze. Even if you're not, the intuitive design makes it easy to get started.

Free and No Time Limit: Unlike some video conferencing services, Messenger Rooms is free, and there's no time limit on calls. So, your community meetings can go on for as long as you want!
How to Create a Messenger Room
Setting up a Messenger Room is as easy as pie. Just open your Facebook or Messenger app and click on the 'Create Room' option. You can choose who can see and join your room or remove people from your room if needed. You can also lock the room if you don't want more people to join.
Enhancing Your Messenger Room Experience
Once you've set up your Messenger Room, there are a few tricks you can use to make your group calls more engaging:
Use AR Effects and Backgrounds: Messenger Rooms offer a variety of AR effects and virtual backgrounds to add a dash of fun to your calls.

Share Your Screen: Whether you're hosting a webinar or a virtual hangout, the screen share feature can be incredibly useful.

Interactive Video Features: Messenger Rooms also include features like mood lighting and immersive 360 backgrounds that can give your video calls a unique touch.
Messenger Rooms: Potential Uses and Benefits
From virtual events to community meetups, the possibilities with Messenger Rooms are practically endless. It's a tool that encourages collaboration and connectivity, enabling people to come together and share ideas, no matter where they are in the world.
Conclusion: Is Messenger Rooms a Game Changer in Community-Driven Group Calls?
To me, the answer is a resounding yes. By launching Messenger Rooms, Facebook has once again demonstrated its knack for innovation and its commitment to keeping us connected. With its seamless integration with Facebook services and community-focused features, Messenger Rooms is not just another video conferencing tool. It's a platform that has the potential to redefine the way we conduct community-driven group calls.
FAQs
1. What is Facebook's Messenger Rooms?
Messenger Rooms is a feature launched by Facebook to facilitate video conferencing. It allows users to create public or private 'rooms' where they can host video calls with multiple participants.
2. Do I Need a Facebook Account to Join a Messenger Room?
No, one of the unique features of Messenger Rooms is that you can invite anyone to join a room, even if they do not have a Facebook account.
3. Is There a Limit on How Long a Call in Messenger Room Can Last?
No, there is no time limit for calls in Messenger Rooms. You can continue your video chat for as long as you want.
4. How Many People Can Join a Messenger Room at Once?
As of my last update, Messenger Rooms allows up to 50 people to join a video call at once, regardless of whether they have a Facebook account.
5. Can I Control Who Joins My Messenger Room?
Yes, as the creator of a Messenger Room, you can control who can see and join your room. You can also remove people from your room and lock the room to prevent more people from joining.
6. What Kind of Devices Support Messenger Rooms?
Messenger Rooms can be accessed on a computer using a web browser or on a mobile device through the Facebook or Messenger app.
7. Can I Use Messenger Rooms for Business Purposes?
Yes, Messenger Rooms can be used for a variety of purposes, including business meetings, webinars, or community meetups.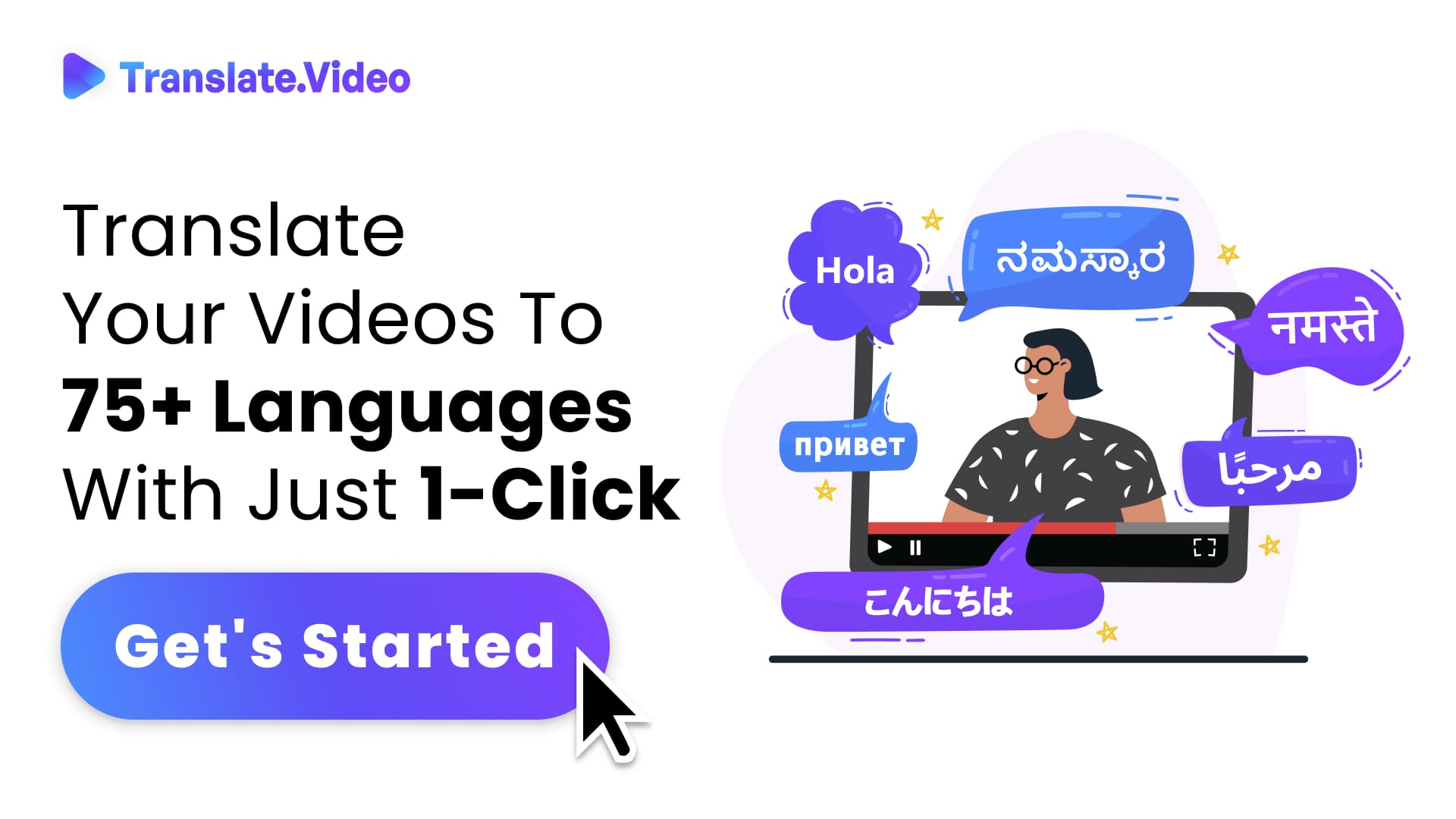 What are you waiting for?
Your Dubbing, Subtitles, Captions in one place
Signup free!